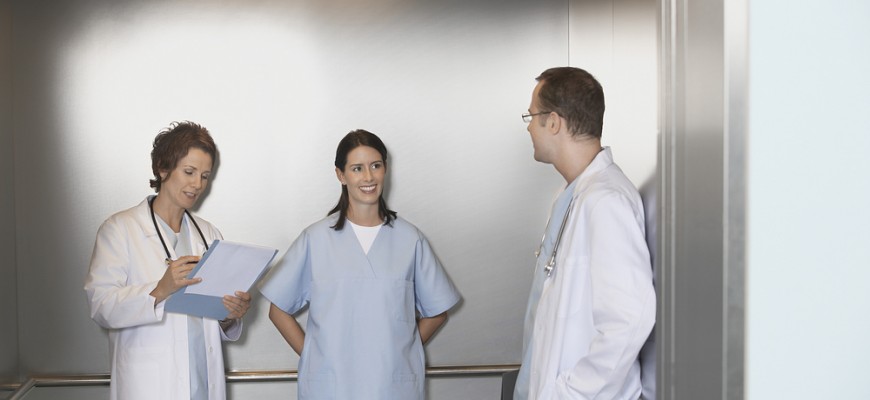 Accessibility is extremely important and essential in all Medical Centers. For that reason, lifts are there to handle them effectively as well as securely. In this type of location, it is typical to put in lifts and mounts. Healthcare facility lifts are specially built to create a comfy, secure and dependable method of transportation for patients, healthcare equipment as well as the medical workforce. As a result of the specific circumstances, that are present in these type facilities, elevators have particular characteristics that meet all the regulation and fulfil their requirements.
Efficiency and Availability -- The high volume of traffic that takes place in a hospital during the day is very high. For that reason, elevators are used in these buildings to make sure of their accessibility and effectiveness. Movement is very important in any healthcare facility, with many tasks requiring minimum wait times, such as the shift of beds to the operation theatre room, motion of food trolleys, transferring of patients with just minimal mobility. Lifts have to be running smoothly and without interruptions and have clear signage for easy navigation and minimal downtimes.
In this building type, it will be more convenient to divide the traffic of the medical centre staff members from the visitors. Bearing in mind that these facilities generate extremely high traffic at peak times such as meal hours, visiting hours as well as shift changes. For lifts in a medical centre, it is pivotal that the lift choreography guarantees for streamlined traffic. Bearing in mind that in numerous cases they will be utilized to relocate patients with various ailments or illnesses. In this sense, they must not produce sudden movements or be unreliable.
Accessibility -- In medical centre lifts, you must assure complete accessibility for several forms of people. It is essential to take into account that the lift will use to shift patients in beds or wheelchairs. Consequently, it is important that the levelling system is precise so that the entrance and exit of beds are smooth and fast. The doors must make provision for quick and effective operation. It should integrate systems to cater for all people.
Security – High levels of hygiene are extremely important in lifts within the health care industry due to the risk of cross-contamination. Patient and staff safety is imperative. All lifts must adhere to the strict regulations and fire evacuation procedures. Lifts should also be constructed with long-lasting materials and easy to clean and disinfect. Elevators must have remote tracking systems installed to take effective and prompt action in a crisis. It is also essential that they integrate all safety components such as an alarm button, action parachute and acoustic signal when the maximum weight is surpassed.
When you are looking for a lift company to install a lift in a healthcare facility, ILCPL is experts in the elevator industry that you can trust our reliable and knowledgeable in regards to anything you would need for your elevator. We are a privately owned independent consulting practice specializing in Building Vertical Transportation Systems. Get in contact with us here and see which hospitals that we have worked with here . Contact Us Online And Get a 5% Discount!