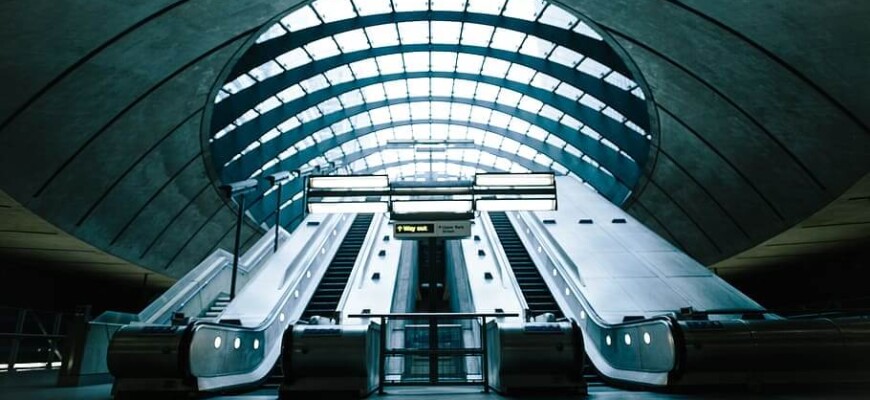 Vertical transportation refers to the different ways of travelling between various levels or floors in buildings. It includes lifts, elevators and escalators. Technological advancements have changed how elevator companies design over the past one and a half century. Escalators are critical aspects in rendering the smooth movement of people between floors or levels in public and commercial settings.
Where are Escalators Installed?
These installations work best in structures that have more space as they occupy more floor area than elevators. Today, with the development of large-scale shopping centres and malls, the escalator industry has taken on an entirely new meaning.
Most buildings, organisations and businesses are responding to energy-efficiency requirements and standards, and the elevator industry is also gearing up and bringing new "green" technology to market. As urbanisation drives the increase in the need for buildings and infrastructure, the vertical transportation industry plays a vital role in supporting this exponential growth.
New Escalator Technology
This has fuelled the need for more efficient and smarter technologies that will help to support urban growth. Many leading companies throughout the world that manufacture elevators also manufacture escalators. They are continually rethinking and innovating their technological inputs which increase the safety, efficiency and lifespan, safety and reliability of both escalators and elevators.
Very similar to elevator requirements, escalator requirements have significantly increased especially in the retail industry. Offices, hotels and hospitals are the other settings where there is a need to manage a larger flow of people. Some clients have heavy-duty application requirements, while others need it for light applications. Since there is a positive growth in the infrastructure, the public transit industries are also looking towards escalators to provide improved facilities.
Latest Escalator Technology
Every company and brand that manufactures escalators has some specific new technology they introduce from time-to-time. Here we take a look at some new innovative escalator technology that has been introduced into the market. 
Some escalators come with flat-belt drive technology that considerably reduces vibration. It means that tenants and passengers have a significantly quiet and smooth ride, compared to conventional systems. This aspect improves overall comfort.
Some escalator models follow the concept of machine room-less elevators. They have functional designs with shorter span dimensions. It means that escalators can now be installed in more confined spaces. Some settings present difficulties with traditional product designs and this is where modern escalator technology comes in. 
Today there is a high flow requirement in transit industries, and that has steadily revolutionised the escalator industry.
Many companies are also customising their solutions, and there are escalators with UV LED sanitisers on handrails. This steriliser for the handrails can continuously disinfect the handrails while the escalator is in operation. It is a wireless device which means there is no energy consumption.
Safety brake systems and other modern accessories are now becoming a norm in these systems.
Since there are many different types of escalators for different settings, you must conduct some research before deciding which one will suit your needs and fit your budget. 
For any more information about escalator technology and any of our services, feel free to contact Innovative Lift Consulting at 0417 784 245 or Contact Us through this form. One of our team members will get back to you as soon as possible to discuss your project requirements.