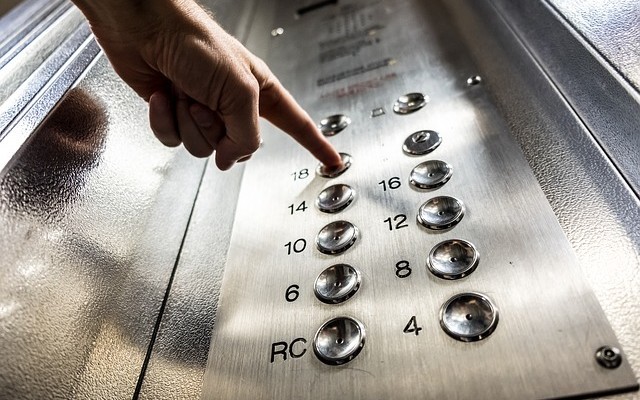 The idea of getting trapped in a lift is one that may have crossed each of our minds. In reality, you have more likelihood  to get struck by lightning than getting stuck inside a lift. Nevertheless, if you do happen to get caught in a lift one  day don't worry, the following is a guide that hopefully can help you get around the situation.
What should you do if you are trapped inside a lift?
Lifts are tailored to be fail secure. In the event the systems identify an anomaly which may be one of the lots and lots of elements or certainly one of its operating systems not acting as it absolutely was built to, instead of continuing to perform the lift will minimise. Consequently, even though  you are stuck in a lift, at least, it is the least hazardous place for you if an issue is found.
Make use of the emergency lift phone to call for help
The majority of modern day lifts are fitted with a crisis lift phone which is suited to a button on the car functioning panel (panel along with of the buttons upon it). It seems something such as this: press the button and demonstrably convey your situation. You can be asked for the following items of information such as your name, your cellular phone number, the address of where you're located and the lift number you are in. You can find the address of the building and lift number on a plate on or near the button panel. Usually, newer lifts will have an automated system to share with the lift call centre these details. Hold back until a skilled technician arrives to assist.
Do not get out of the lift
Never try to make the doors open by force and alight from the lift as it might not be at the floor level and can start to use again when you are wanting to alight. When you're focused on the elevator falling, don't be. It is a frequently believed myth that elevators are held up by only a single rope. The truth is elevators are held by several steel cables, every one of which are as much as the task of maintaining support for the full elevator car. Hence no matter what you do, don't leave the lift, staying within the car is the best place you could stay in
It is vital that you stay calm should you come to be stuck in an elevator. There is simply no better method to locate inner peace than to meditate. Tense circumstances creates agitation, which can result in anxiousness and stress. Practicing meditation is a powerful way to counter this as studies have shown it permits you to modify your thoughts to keep calm.
In case meditating isn't your thing, you can attempt to take a nap. Nap time can improve awareness, which is helpful if you are in a tense circumstances. Emotional advantages of napping offer a sense of improvement.
Enhance your social skills
In case you happen to be stuck in an elevator along with other people this could possibly be the perfect possibility to work with your social skills.. Once it comes down to presenting something fascinating in common to start out a discussion, getting stuck in an elevator is a quite good one.
Replying emails, paying out your bills, writing a listing of odd jobs to be done over the home, submitting your tax returns, removing awkward pictures from your Facebook profile. When you want to get the maximum out of your time while caught in an elevator, you may as well do these activities