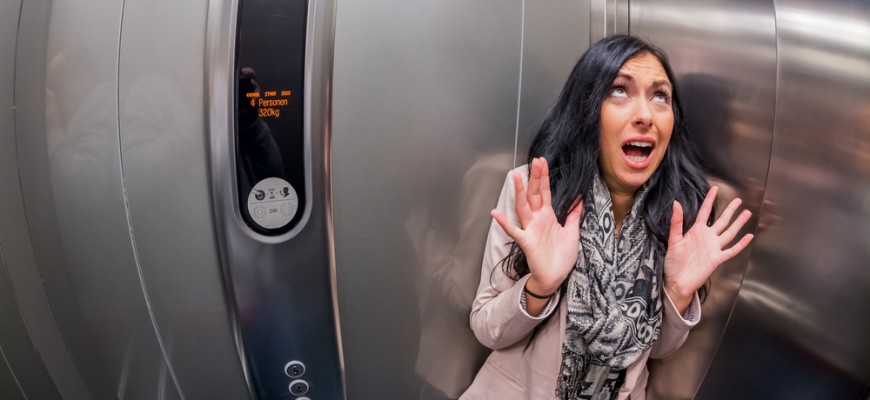 Trapped in a lift? Stay Calm
Given the fact that more people getting trapped in a lift, it is worthwhile to take into account what to do when you do wind up getting trapped yourself. The initial thing to keep in mind is not to freak out. Elevators are manufactured to be fail-safe, therefore the lift stop is, in fact, a safety standard to keep you remain safe. Do not worry about the elevator or a lift falling as they are generally helped up by a number of steel wires as well as come with several mechanical and electrical safety equipment installed.
Use the emergency lift phone
Operate the emergency lift phone or communications panel to simply call for help. The majority of modern-day elevators will have a phone equipped. You will be requested to state your name, mobile phone number, specific location, and lift number, which you will normally be able to come across on a plate in the lift. A few systems will have a setup that instantly sends that information to the lift call centre. As soon as you have reached them, wait around for a qualified technician to show up, Again, by no means try to force the doors open to leave the lift. Stay calm, try breathing practices or meditation to calm yourself, talk to other people, or stay occupied on your cellphone.
Do not force your way out of a lift
When you get trapped, you may possibly feel enticed to force your way out. Actually, this is one of the most horrible things you can do. When you are attempting to force the doors open and climb down from the lift where the lift is not at ground level, the lift might begin running again. This can be incredibly unsafe, putting you at chances of severe injuries or a whole lot worse. Definitely there have been accidents and fatalities in Australia and other nations for the reason that people have attempted to leave a jammed lift and slipped or been seriously injured. Remain inside the elevator because it is the soundest place to be at that time.
Preventing jammed lifts
With more people residing in high rise apartment structures and older lifts approaching at end of lifecycle phase, jammed-lift occurrences seem to be more likely. Having an effective preventative maintenance approach and identifying when it is time to modernise may help these high rise building prevent the troubles and dangers associated with faulty lifts. Regular maintenance is a must for all lifts. Regular maintenance routines could possibly keep your premise and systems remain safe, in compliance with regulative specifications. Precautionary maintenance for lifts can make sure lifts work dependably. Essentially every maintenance service should include doors, control panels, operational panels, wires, rollers, as well as guide rails, and parts replacements as required.
Regular maintenance at the scheduled period of time also really helps to stay glued to a budget. It is simply because everybody knows that contacted planned elevator maintenance with a much preventative instead of reactive strategy. You should also keep in mind that elevator that is out of service that disturbs regular operations provide a lot of inconvenience to the customers as well.
It is imperative for you to practice regular elevator maintenance, and ILCPL is here to help you in this endeavour, whether we were the ones who originally designed your elevator or not! We offer a complete and comprehensive range of services when it comes to the maintenance of your elevator.  And if you need to upgrade your apartment building lift or implement a more vigilant maintenance plan, we can also handle it for you. We can give you expert advice on the best option for you, so contact us today for a discussion. Book now for more information