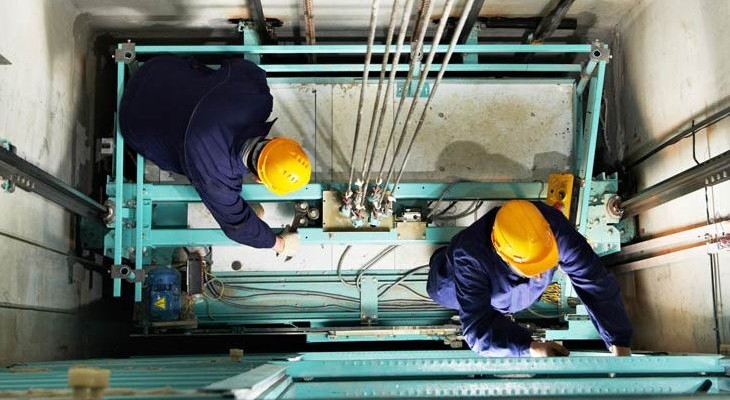 Lifts can help people navigate floors without having to climb several flights of stairs. This doesn't just help save time, but can also help the elderly or disabled individuals move through the property. Like all man-made installations, lifts require regular maintenance to function properly and last for a long time. Unfortunately, lift maintenance can be expensive and many service providers charge more than they should. If you want a reliable and honest service provider, get in touch with us at Innovative Lift Consulting for assistance.
Are You Paying Too Much For Lift Maintenance?
Most people aren't aware of lift maintenance costs and pay whatever their service provider asks them to pay. Sometimes these costs add up and you're forced to fork out several thousand dollars each year to keep your elevator functional. The cost of maintenance is often disproportionate to the quality of maintenance, which means you don't get value for money.
Do Your Costs Escalate Annually At Higher Than CPI Rates?
Most service providers use strange formulas and arbitrary calculations to determine the annual cost increase. This means you end up paying higher than CPI rates every year and this just keeps increasing, with every passing year. Some clients end up paying twice the original contract amount by the end of a ten-year contract, which can be a substantial financial burden.
Are You Receiving The Service You Are Paying For?
The higher cost would be worth it if clients get the services they deserve. Most technicians are "autograph seekers" who don't do much and just want the client's signature to show they performed the required maintenance and should be paid for it. You don't get the service you are paying for as most technicians just perform a cursory visual inspection and minor maintenance, which can have a long-term impact on your elevator's condition as well.
Are You Getting A Fast Response To Breakdowns And Passenger Entrapments?
The biggest advantage of keeping a lift maintenance company on the contract is an emergency response. You don't need to hunt for good maintenance contractors every time an elevator has a breakdown or a passenger is trapped. Maintenance companies must respond immediately after a client's call and reach their location in a reasonable amount of time. If the response isn't quick and efficient, it's time to consider other alternatives.
Does Your Contract Have Unreasonable Terms?
Standard elevator maintenance contracts have several unfavourable terms that can be a burden on clients. Many come with 90-day or similar termination notice requirements and automatically renew for a long contract tenure once the deadline has passed.
If you face these concerns and are looking for a reliable contractor to help maintain your elevators, we can help. Innovative Lift Consulting offers a unique, performance-based and owner-friendly maintenance contract. Our team will keep your lift functional at a reasonable cost. We also provide timely, efficient services so you don't have to deal with uncertain response times and poor quality work.
If you want to know more about our services, don't hesitate to contact us at Innovative Lift Consulting. You can call 0417 784 245 or get in touch through our contact us form and we'll be happy to help.