Do you currently have a lift in your home? It's probably a small one that goes up to the second level for an elderly person that you are caring for. If you have a small business, it is possible that you have a service lift or a passenger lift, one that is much smaller than a standard elevator. If you need to have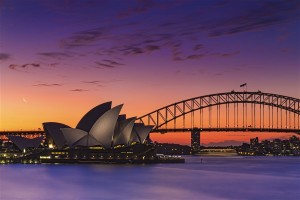 maintenance done on this, or if you believe that it needs to be replaced, you need to contact a lift consultancy service. These are businesses that specialize in the installation and maintenance of escalators, elevators, and lifts of all different shapes and sizes. Here is how you can find the best lift consultancy services Sydney has to offer so that you can properly manage your lift starting this year.
Problems That Often Occur With Lifts
Even if you have a small lift, one that is not used very often, it can also develop problems like a regular elevator. The doors may not open or close properly. It may not perfectly line up with the floor once it comes to a stop, or it may move up and down too fast or much too slowly. Proper maintenance needs to be done on the cables of the lift. If these are going bad, this could lead to a potentially dangerous situation. If you would simply like to have a professional look at yours, even if you do not believe that it is having any problems, you can schedule a time for one of these companies to provide it with maintenance.
Where You Start Looking For These Companies?
Finding a lift consultancy services Sydney business is not that hard to do. This is a large city, with many buildings and structures that have elevators and escalators, which means they will be busy most of the time. There may not be a large number of them, but they will be more than happy to work with you, even if you just need a quick inspection of the small lift that you have at your home. Once you have found a couple businesses, you need to request an estimate. This is how you will be able to find out how much it will cost. Once done, you will be ready to hire one of these companies to either maintenance your lift, or potentially have it replaced.
How To Choose The Best Lift Consultancy Business
Many of these lift consulting businesses have been providing their services in Sydney for many years. They will have built up a track record. You can verify this track record by looking at the comments that people have made online. You may even receive a referral from a business owner that you know that has recently repaired or replaced a lift that they have in their building. You must also consider how much they are charging for their services. Simply ask them for an estimate on how much it will cost for maintenance, repairs, or even a replacement, and compare that with all of the others that you will receive.
Will It Take Very Long To Complete The Replacement Or Repairs?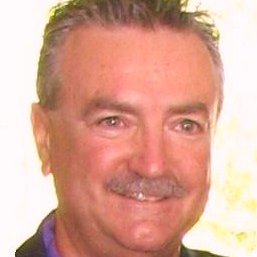 First of all, they will always send out a representative of their company to initially look at the lift. This will include testing it out, and then they will go on top to examine the internal mechanism. There are many different components that they may have to inspect which will include the machine drive, control cabinet, and the overspeed governor.
They will also examine the landing doors, tension pulley, and the apron that is attached to the elevator car. All of this will be accessible to them, primarily by going through the trapdoor at the top. While they are there, they can also look at the blower fan to make sure it is functional. Once they have done their inspection, they will provide you with a list of potential problems that you may have, and actual problems that need to be resolved immediately. All of the companies that you call that send out a representative, if they are a reputable business, will be able to identify the same issues if any.
How Long Do Repairs And Replacements Take On Average?
The replacement of the lift can take a few weeks depending upon its size. If it is repairs, the replacement time will depend upon whether or not they have to take the entire lift out, or if they have to replace the cables that are up top. If it is a motor that needs to be replaced, that may depend upon how soon they can find a manufacturer that is still making these motors. In general, it will take several days to complete all of the repairs, especially if there are several issues that need to be resolved.
The lift consultancy services Sydney company that you choose should be one that does have a good reputation. It should also be a business that is known for doing good work, something you can verify through online reviews that you find. Recommendations from others are also helpful. If they do recommend a company to you, it will likely be because of their prices and how fast and efficient they were. The one that you ultimately select will be the results of all of this research, and receiving these estimates, so that you can hire the best company that is currently operating in Sydney.