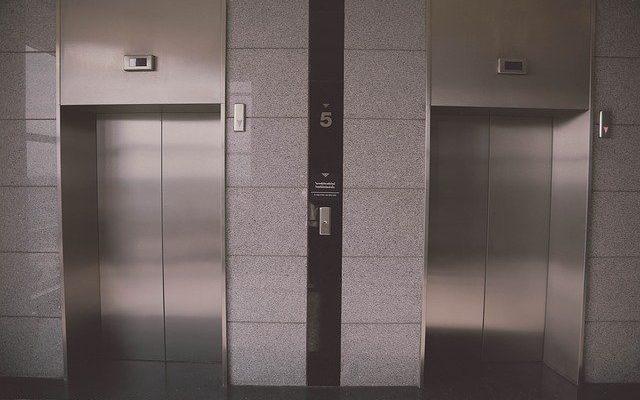 Vertical transportation happens to be an expensive investment in any commercial establishment, costing hundreds of dollars for a medium-sized structure. As a business owner, you would be looking for elevator maintenance services at an affordable price. An elevator is a highly complicated device with hundreds of moving parts that must be kept in good working order. One of the functions of maintenance is to ensure that equipment continues to work by preventing excessive wear and breakage.
Business owners would want the elevators to work as it was designed. Only skilled, trained personnel with the proper equipment and instruments can carry out necessary maintenance.
Checklist for maintaining an elevator
Your building's elevators should continue to provide safe and dependable service to your tenants as long as they are kept in good operating order. However, not all property owners prioritize elevator maintenance and inspections as much as they should. One of the primary causes of accidents with this equipment is a lack of basic care. Routine inspections are necessary to help assure the highest levels of elevator safety.
The key to a good inspection is to have a strategy in place and to stick to it. As a result, for maintaining an elevator, the checklist is a very helpful tool for anybody in charge of home elevator maintenance.
The emergency stop button, for example, is an important but tiny component within the car. It might be disastrous for everyone riding if this is not checked as part of routine lift maintenance. Another essential step is to ensure that the pit area is clear of barriers, especially since elevator installation and repairmen have the highest accident rates among building workers.
The inside of car
Inspect the elevator car's interior for damage to the walls, ceiling, and handrails.
Inspect the position of indicator lights and replace any that are burned out.
Check the levelling accuracy, acceleration, and deceleration of the elevator as it goes up and down. Make any adjustments that are required.
Make sure that the door glides open and closes smoothly without slamming or bouncing.
Check that the door restrictor is in working order and make any necessary repairs.
The outside of car
Examine the hall stations and lights, and replace any that are burned out.
Examine the door panel as well as the clearances.
Put the firefighters' service in Phase 1 to the test.
The machine room
Make sure there are no non-elevator-related items in the machine room.
Look for leaks, strange vibrations, or wear on components.
Look for signs of overheating or failure in electrical components.
If necessary, clean the circuits.
Make sure the oil level is correct.
Make any necessary changes or arrange for follow-up service.
The top of car
Ensure that the halt switch and inspection station are in working order.
Clear any trash from the car's top.
Look at all visible components, such as rollers, guide rails, and leveling mechanisms.
Inspect the connectors and check for wear on the traveling cables.
Examine the door operator and all of its parts.
Look for signs of rodents, fire safety, and vandalism in the hoistway.
The pit
Check to see if all the electrical equipment of the elevator is working properly.
Clean the pit and inspect it for leakage.
Check for corrosion, alignment, and secure attachment of the spring buffers.
Examine all viewable elements, such as rollers, guide rails, safety devices, and switches.
Look for wear, pinches, and snags in the travel cable.
Inspect whether the sewage system is clean and working properly.
Follow all the recommendations as mentioned in this post to maintain both home elevators and commercial elevators. Maintaining the elevator is extremely crucial to avoid unforeseen situations. Most importantly, it prevents disruptions at your place while ensuring a longer lifeline for the elevators.