Tags:
Elevators are man-made devices; so no matter how sophisticated they are, they can stall or develop problems. While most people understand stalled elevators are only temporary, passengers tend to panic instinctively and fear being trapped in a small space for extended periods of time. At Innovative Lift Consulting, we can help you set up a responsive, efficient communication system in elevators so passengers can easily reach someone during emergencies.
What Happens To Your Lift Emergency Phone Once The NBN Is Connected?
NBN stands for National Broadband Network. It is a landline phone and internet with modern communication protocols and better performance. This system will affect everything from fire alarm panels to lift emergency phones. This system relies on electrical power so if there's a power outage, the emergency phones can't be relied upon to deliver service. The line might become disconnected without power and passengers will have to rely on alternative means of communication.Once the NBN is connected, your emergency communication services need to be registered in order for the system to work seamlessly.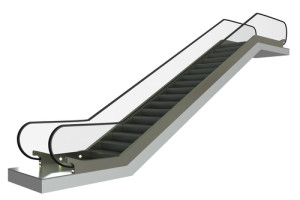 Will Your Existing Phone Still Work?
NBN temporarily defers disconnection so your existing lines won't be disconnected quickly. However, existing phones rely on power from the copper lines to operateand these lines will be depowered eventually. Your existing system will also stop working after some time, which is why it's important to make alternative arrangements quickly. Register with NBN Fire and Lift to make sure you have ample support during the transition period.
Can You Cancel Your Current Fixed Line Connection?
If you have an alternative means of communication already installed, you can cancel your fixed line connection. It isn'ta good idea to disable the current connection without installing an alternative option to help lift passengers. Our team can help with this process and ensure your lift always has an open line of communication.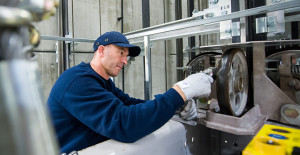 What Is The Best Reliable Alternative, And How Can You Be Sure You Do Not Pay Too Much?
There are many reliable alternatives to regular fixed lines or NBN based lines but a mobile phone attached to the elevator is the best option. These devices don't require electricity or constant connection from copper lines. Mobile networks are advancedenough to work efficiently in elevators. A reliable contractor can provide an effective but affordable solution to ensure your lift has emergency communication connectivity. Hiring experienced professionals with a good service track record is the best way to avoid scams or excessive spending.
Innovative recommends a dual sim mobile phone that is reliable, secureand ensures passengers don't have to deal with uncertainties involving communications while being trapped in an elevator. That can help people who are panicking, claustrophobic, or have no other way of asking for assistance. We can help with the transition process and can customize your conversion at an affordable cost to ensure you have a flexible communication solution tailored to your requirements.
If you want to know more about our services, don't hesitate to contact us at Innovative Lift Consulting. You can call 0417 784 245 or get in touch through our contact us form and we'll be happy to help.
If you were asked to list some of the most important inventions that have made sprawling urban centers possible, elevators are most likely to be in the top half of the list. You cannot imagine a modern city center or a modern building without an elevator. It has made it possible for city planners to have a lot more people in a given area in order to let everyone enjoy the modern luxuries. It won't be wrong to say that modern city centers wouldn't have been possible without the invention of elevator and various other accessories that make elevators safe.
There was a time when no attention was paid to the design of the elevators and elevators were boring. However, that is no longer the case as planners realize the importance of investing in elevator design in order to make the building look lively and full of energy. This is the reason, experts recommend hiring the services of elevator design specialists in order to get an elevator that not only works great but also looks great. There are all kinds of companies offering elevator design services but there are several important factors you need to take into account in order to make sure that you are working with the right people for designing the elevator for your building.
Do not forget that people put a lot of trust into the elevator and they use it multiple times on a daily basis. Elevators should be designed to save time and effort for people and allow individuals to get to their destination on time. Also, it should make it easy for your clients to reach you quickly as nobody wants to walk up endless flights of stairs in order to reach their destination. In addition, a good looking and well-designed elevator is also a mark of the quality and value of your company, especially in front of your clients.
While safety is extremely important, aesthetics also play a very important role when it comes to the first impression on your guests in your building. Since elevator has a relatively small area inside, people notice almost everything inside which means one needs to pay attention to even the smallest details. Once your guests reach the lobby, they hop right onto the elevator in order to get to their destination and it's their first impression of your building.
The design of the elevator plays an important role in the overall first impression and it should be designed to prevent any apprehensions due to claustrophobia or other such things. A well-designed elevator not only complements the overall experience of the rider but will also leave him/her with a positive memory of your building.
Elevator design specialists understand the importance of elevator cab design and here is a list of some of the important factors commonly considered by designers while choosing the design of the elevator.
Use of Elevator
One of the most important things you need to look at while choosing the design of an elevator is the number of people who are going to use it as well as the primary use of the elevator. For instance, the design will be different if it is going to be used mostly by employees but if the passengers also includes guests, you will need to think of something else. If the elevator is going to be used mostly by important clients visiting your office, you would want a design that showcases the class of your business. Similarly, if it is going to be used for transporting large materials, a more durable design is needed. In many cases, elevators are used by retailers for shipping their products as well as materials and in such cases, it is important to use cabs made of durable material.
In simple terms, it can be said that there are a variety of uses of elevators and the design should take into account the traffic as well as the people who are going to use it. Another important factor you need to keep in mind is the number of passengers that are going to use the elevator at peak time. In many cases, the peak time for elevator is the busy morning and evening hours. You do not want a situation where the elevator is jam packed with passengers. It should be a comfortable ride for everyone and the chosen size should take into account the peak number of passengers expected in the building at any time.
Location of Elevator
Another important factor that determines the overall design of the elevator is location of elevator in the building. When the elevator is located in a corner where no one is going to pay attention to the design, you may get away with a plain looking elevator.
However, if it's the centerpiece of your building or lobby, you would want an attractively designed elevator that showcases the overall value of your business or company. In many cases, elevators in the lobby are the center of the building and designed as a piece of art as they showcase the overall value of the building. Therefore, the design of the elevator should also take into account the location of the elevator.
Latest Technology
The technology is always changing and the latest elevator designs include various innovative features such as touch features design and video entertainment inside the cab. Inclusion of such features in your elevator shows your guests that you are constantly updating the infrastructure and it gives an impression of a well-maintained and carefully designed elevator system that sets your business apart and provides a great experience to your guests.
Other features such as wall finishes, lighting and mirrors also play an important role in the overall impression. So, make sure the elevator cab is well designed and is outfitted with top of the line features in order to leave a lasting impression on your guests.
Maintenance Requirement
One of the most common mistakes made by people when they are choosing elevator design is that they do not take into account the maintenance requirements. Make sure the cleaning crews do not have any restriction on the kind of products they can use in order to clean the elevator in case you want to choose from a wider selection of interiors. If there are particular restrictions on the kind of cleaning materials that can be used inside the building, you will need to take into account those restrictions while choosing the interiors.
Ease of Replacement and Refinishing
Regardless of the money you choose to spend on the maintenance of the cab interior, you will need to replace the ceiling panels or back wall and other such parts of the cab at regular intervals. These things happen rather frequently in high traffic elevator cabs and therefore, you need to make sure that the interior can be easily replaced or refinished without scrapping the entire thing. Therefore, you need to take into account the ease of replacement and refinishing while choosing the cab interior.
Tips for Choosing Elevator Design Specialists
As mentioned in the beginning, there is no dearth of elevator design specialists in the market but it does not mean that you can choose the first company you come across. There are several important factors you need to take into account in order to make sure you are choosing the right one for your particular needs. Here are a few tips to help you make the right choice.
Experience
One of the most important factors you need to look at while choosing an elevator design specialist is their experience in the industry. They need to have specific experience in the kind of elevators you want. For instance, some companies have a lot of experience in installing home elevators but they may not have extensive experience in installing elevators for businesses. Similarly, you do not want someone who hasn't designed an elevator from scratch.
Penchant for Innovation
If you want an innovatively designed elevator, you need to work with the design specialists who have a penchant for innovation. For instance, some of the elevator design companies have started using Gorilla Glass in their designs. As you must be aware, the Gorilla Glass is already used in millions of electronic devices all over the world and it opens up thousands of possibilities for designers and architects.
Gorilla Glass is lightweight, thin and strong which means it can be used in a variety of manners inside an elevator. In fact, some designers are already testing the touchscreen capabilities as well as interactive technology inside the elevator with the help of gorilla Glass.
Customized Design
Most of the elevator design companies have a set of standard designs in their catalogue. In most cases, clients are expected to choose one from the standard designs in the catalogue but you should work with a company that also offers to modify its design in order to serve your needs in a better manner in case you do not like the standard designs in their catalogue. In simple terms, they should offer customized designs with short lead times.
Safety and Compliance
One of the reasons people trust elevators is that there are a lot of regulations one needs to adhere to in order to make sure the elevators remain safe for everyone. It is the responsibility of the elevator design specialists to ensure that the elevator complies with all the required state, municipal and federal codes.
It is also their responsibility to use proper fire rated materials in order to ensure the safety of everyone. Also, the elements used inside an elevator cab have specific weight restrictions and the materials used by the designer should conform to these weight restrictions. The company should ensure that their products are compliant with all the regulations.
Price
As far as the cost of hiring design specialists is concerned, you will get what you pay for. If you want to save on money, you can hire a company that will offer a standard design that won't take into account the aesthetics of your building. You may get away with such plain looking elevators in case it is in a corner of the building and is not likely to be used much. If the elevator is likely to be used frequently by your guests, it is important that you hire the services of an experienced and respected elevator design company in order to ensure that the elevator design measures the aesthetics of your building and leaves a lasting impression on your guests.
Conclusion
Overall, an elevator design specialist plays an important role in the impression left on guests when they enter the elevator cab inside your building. So, keep the above mentioned tips in mind while hiring an elevator design specialist in order to ensure that the elevator design pleases your guests and leaves a lasting impression.